Nokia today announced the Nokia MD-12, which is a Portable Bluetooth Minispeaker which focuses more on Bass Department. This new shiny gadget comes with NFC support to enable you to pair your smartphones easily, alternatively you can connect via bluetooth too.
It has a built-in vibrating actuator located on the base hence low frequencies (read: heavy bass) are created when placed on most surfaces, especially hard ones, delivering a surprising amount of bass and comes with a AUX connector and cable included in the box for those who don't have wireless technology in their phones.
Through the Nokia Device Hub app users would be able to easily manage the speaker and other connected accessories. This app offer apps recommendations for your accessories.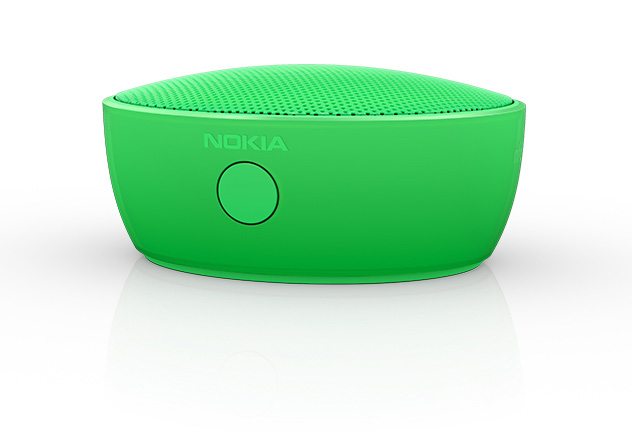 According to Nokia – "This pocket-sized powerhouse can fill a room with sound and, when its rechargeable battery is fully juiced, offers 15 hours of playback" and weighs just 180g.
The Nokia MD-12 Bluetooth Minispeaker will be retailing for 39 Euros (54 USD) and will be out in yellow, green, orange and white colors. No Word on the availability is out yet.