It looks like Xiaomi is ready to fire another of its bullet in Indian market a Smartphone like its earlier prodigy Redmi 1S. Xiaomi has announced that it will launch a new device under Redmi series, the device will be launched on 4th of January, 2015. It is expected that the Smartphone will provide dual sim support and LTE connectivity. As of now full specifications are not disclosed, but it is confirmed that the device will be available on QQ Space and will be available in varities of colors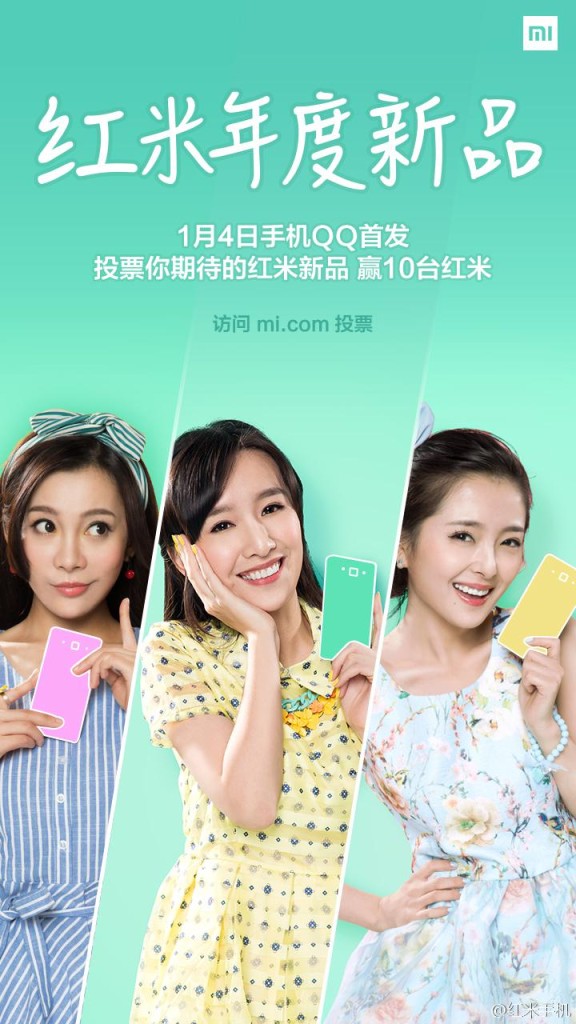 According to Teena listing, the upcoming Redmi device will feature 4.7- inch HD display, which will be powered by a Qualcomm Snapdragon 410, and is expected to run on MIUI 6.0. based on Android 4.4, equipped with 8-megapixel rear camera with LED flash, 2-megapixel front-facing camera, 1GB RAM, 8GB of internal storage which can be expanded and a 2200mAh battery under its hood and  is expected be priced similar to its predecessor.
Xiaomi has already announced its new flagship device which is to be launched in 2015 but no date has been announced as of ye. It looks like Xiomi is looking to come out hard at  competition in the Indian market.