New Delhi : The 2014 flagship killer OnePlus One for which the tech enthusiasts in India have been waiting for quite a long time now was finally announced yesterday at a launch event held in New Delhi.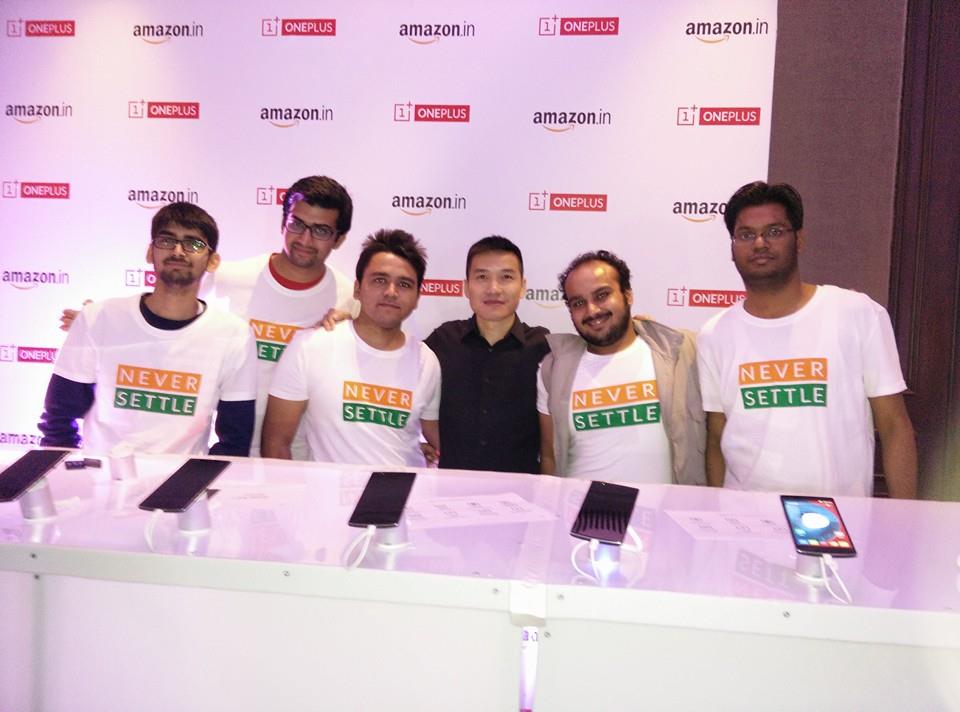 The OnePlus One was also recently announced as the 'Most Popular Android Phone of 2014' by lifehacker and we duly agreed with this statement for which we second that the handset has got itself some killer specs under the hood. Notably, The OnePlus One smartphone sports a 5.5 inch FULL HD IPS  display with Touch on Lens technology (TOL) and offers pixel density of 401ppi. The display boasts of Corning Gorilla Glass 3 protection and the smartphone is powered by a Qualcomm Snapdragon 801 processor with 2.5GHz Quad Core CPUs , Adreno 330 GPU clocked at 578MHz, 3GB LP-DDR3 RAM which runs at 1866MHz and a 3100Mah Li-Po battery.
The smartphone comes with a 13-megapixel snapper with dual led flash on the back, which is a Sony IMX214 sensor with six lenses and f/2.0 aperture and a 5-megapixel Selfie friendly snapper on the front and on the connectivity front the device includes features like NFC, 4G and Bluetooth 4.0.
OnePlus announced that India already ranks sixth in terms of traffic on their forums and since the One's announcement on 23 April 2014 and consequent launch in original 17 countries around the world, many users from India have already found  ways of getting the "One" shipped to India. Therefore the company also announced local warranty support for the global version of the handset.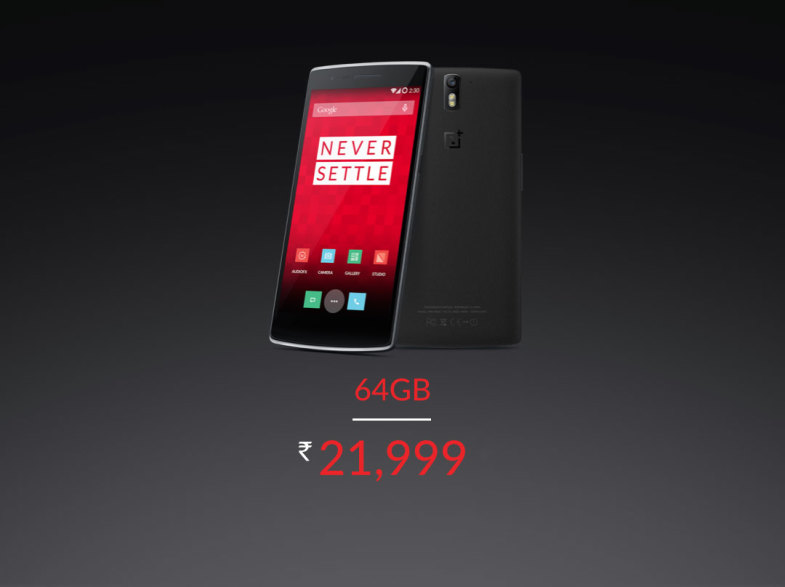 The OnePlus Ceo and Founder Pete Lau was also present at the event and did reveal the price of the OnePlus One smartphone in India. The guests present at the event and many across the India were already expecting the price to be somewhere around Rs. 24,999 but seems for a company that is looking forward to "Never Settle", even that price was a little too much to ask for and so they decided to launch the OnePlus One at a more than attractive price of Rs. 21,999 here in India. OnePlus got a big round of applause for launching the smartphone at this killer price in India.
Though, the smartphone will be shipped with CyanogenMod in India, it will not be receiving future updates from cyanogen as they now have an exclusive tie up with micromax to ship phones with CyanogenMod in India rather users will still be able to update their devices manually by dowloading the images provided specifically for OnePlus One in the future. Also OnePlus is working on it's own build of Android OS based on lollipop which is expected to be released soon in Beta version and final build is expected to roll out somewhere around in February 2015.
The OnePlus One is now available for purchase exclusively from amazon.in for those with the indian specific invites and no need to panic for those without the invites as one can easily get hold of an invite by being active on the OnePlus Forums or by taking part in contests that will be held from time to time on OnePlus India and Amazon India's social media accounts.
Dont Forget to like us on facebook and follow us on twitter, to stay updated.