Have you ever been in a situation where you almost forgot where you have parked your car and you have to search for an hour and after searching you fell like what a waste of time it is? Like when you get out of a movie theater at night and suddenly you realize you forgot where you parked your car, to save these painful movements now you have Automatic your smart driving assistant.
Automatic is a smart driving assistant that is available for Android that gives you the GPS location of your car along with its necessary diagnostic, and if you this it is only just that then let me tell you something there is more to it.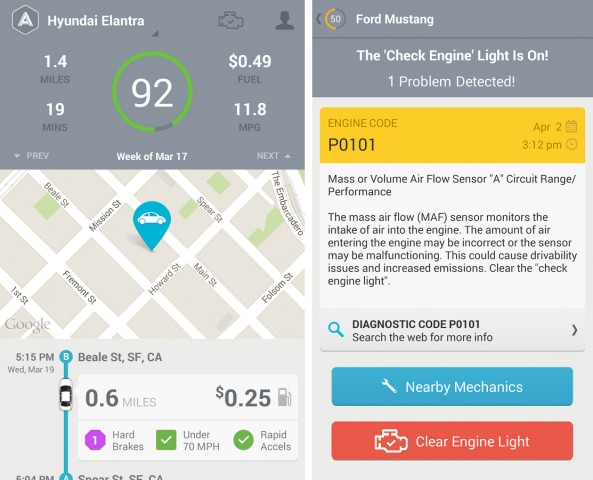 Automatic is linked with a Bluetooth dongle and it can be plugged in to your car, and then you can connect it to you Android smartphone through its Android app, and app is the real deal of it, it will show your real time fuel consumption and also figures out your mileage and also finds out if there is anything wrong with it.
But it's most important function is real time tracking of your car to find out where is it parked, and for the further innovation it is working on an emergency service that will be very handy in case of an accident.
You can download its app here and device can be purchased for $99.95.
You can Share it in the comments section below and Don't Forget to like us on facebook and follow us on twitter, to stay updated.