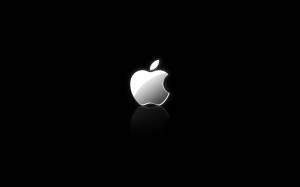 Apple has acknowledged the bug present in iOS 6.1 that lets anyone bypass a password protected lock screen by following a few steps. Apple spokeswoman Trudy Muller, said that the company was aware of the issue and was working on a fix.
"Apple takes user security very seriously. We are aware of this issue, and will deliver a fix in a future software update," said Muller.
The hack just involved some steps that employed the use of the power and home button, and the emergency call feature, post which users got access to the Phone app, and thus the ability to add/ edit contacts, make calls, and access to photos by trying to assign a photo to a contact. We could not unlock our iPhone 4S running iOS 6.1.1 with the above steps, but others have claimed the 'hack' is reproducable.
This is the third reported bug in iOS 6.1 after one that affected 3G performance of iPhone 4S, and another bug that was leading to iOS devices overloading Microsoft Exchange servers. While Apple has released the fix for the iPhone 4S with the iOS 6.1.1 update, it has acknowledged the bug related to Microsoft Exchange and has promised a fix in a future software update.
Apple released iOS 6.1 on January 28. The update added LTE support for various carries around the world and, for users in the US, the ability to purchase movie tickets through Fandango with Siri. Other new features included a new option to reset the Advertising identifier and offering iTunes Match subscribers the ability to download individual songs to their iOS devices. Also included were redesigned playback controls on the lockscreen, minor changes in Safari and slight changes to boarding passes in Apple's Passbook software.