The stock video players on most Android devices works flawlessly, but a stock player didn't really serves the hunger of an android user. These days, a lot of a android users are using their droid device to watch a lot of videos and as a rule of thumb not all of those videos can be in a same format as they are bound to be in different formats like 3GP, MP4, M4A, WMA, AVI, DIVX etc. So the real problem starts here as most stock players do no support all of these formats, hence the need arises for a standalone application that supports all or most of these format. Here in this article, we're going to show you the Top 5 Video players for android.
MX Player
MX Player is usually regarded as the Lord of all the video player apps available on the Play Store as it supports almost all file formats like 3gp, avi, divx, f4v, flv, mkv and many more. MX player is among the top and most versatile video players present in the market today. In most cases, it improves the quality of a video and play them without lag as it supports multi-core core processing and gives users the option to choose whether the video should be played using S/W Decoder, H/W Decoder or the H/W+ Decoder. MX Players supports auto resume feature which is like bookmarking a video, so you don't have to remember at what point you left your favourite movie last time as when you start the MX Player next time and play that video again, then it will give you option to resume or start over. MX player also has a child lock button which when pressed makes sure that no phone calls can be made or any other app can be used. Volume and Brightness can be controlled by simple screen gestures in this app and it supports subtitles also. The MX Player is available for free on the play store but it contain ads which some of you may find annoying and for those MX Player Pro is the answer.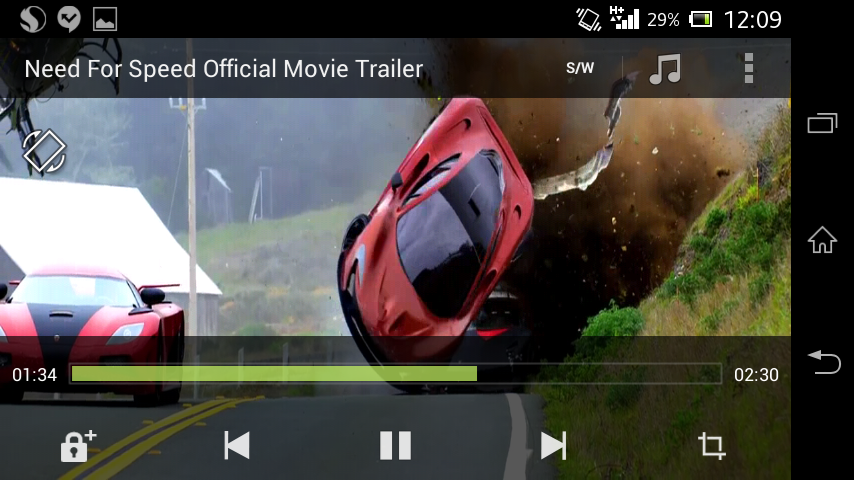 Play Store link (Free) – MX player
Size – Varies with device
 VLC Media Player
VLC Media Player has been extremely popular among personal computer users since the ages and is known to be compatible with a variety of video files and format. and now we have a VLC player for android too, though currently in Beta it supports devices with ARMv7 CPU or a x86 CPU only. In our tests, this player was able to play almost every single video we threw at it, all of which were in different formats. But some of 1080p videos were sluggish at times and at one or two instance the player crashed too. We found it really funny since the official app on the play store contains a warning from the publisher of this app which reads "It is still a beta, so it might kill your kitten or destroy your house, but it should be fine now. Use it at your own risk. Have fun! :)". Now keeping the humour aside, it also supports subtitles and gestures to control volume and brightness. The VLC for Android Beta can be obtained from the play store for free.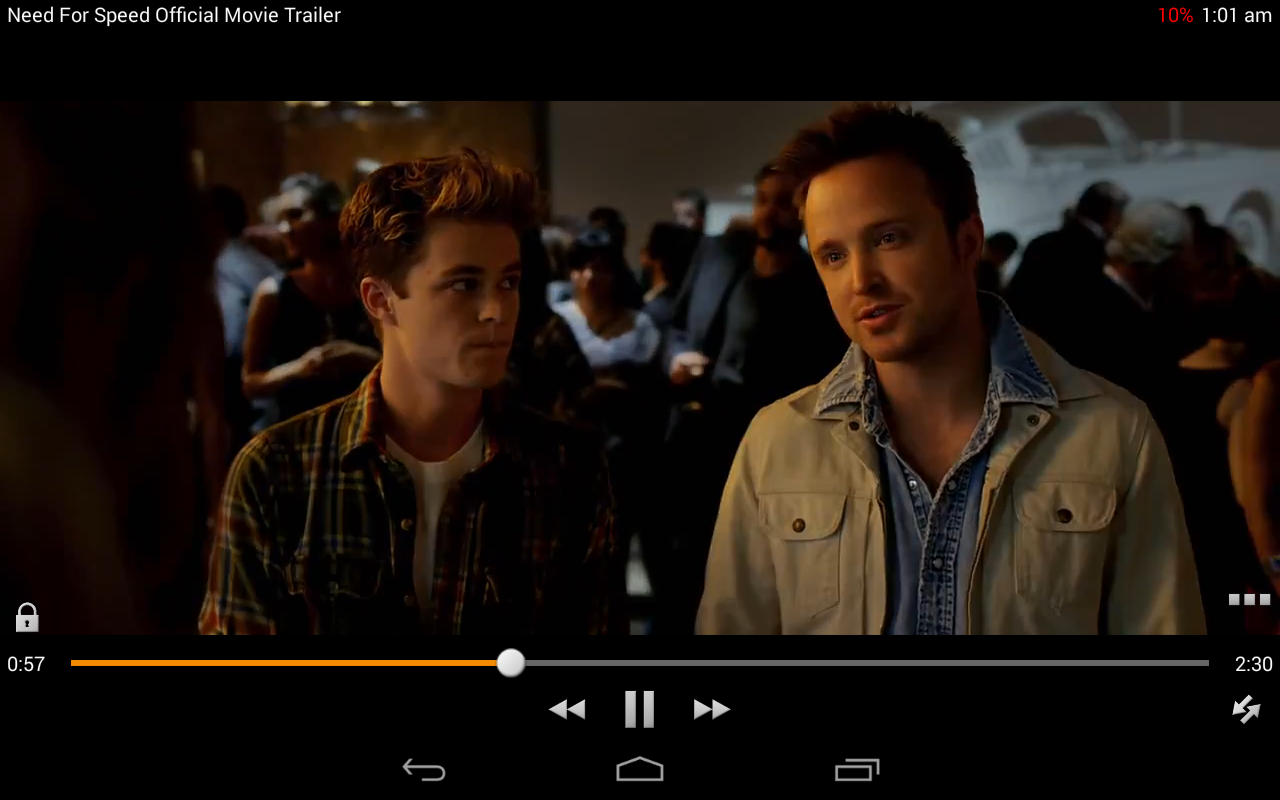 Play Store link (Free) – VLC for Android Beta
Size – Varies with device

Dice Player
Dice Player is sort of, what you say a complete underdog. Unlike other video player apps, It has not been talked about much and thus not many people know about this great video player for android. We performed some tests on Dice Player and it came out all guns blazing every single time as we were unable to find a single video format which it was not able to play. The Dice Player has some interesting features like the ability to adjust the audio sync speed, boost the audio by up to 400%, screen gestures, child lock button. But the feature that really stands out is pop up play feature which gives player the ability to play a video even when you are doing some other task, like browsing the internet on the same device. The size and position of the window is fully adjustable i.e you can resize it the way you like or can get back to the full screen mode. Unlike most stock players, Dice player support subtitles too. Dice Player can be downloaded for free from the play store.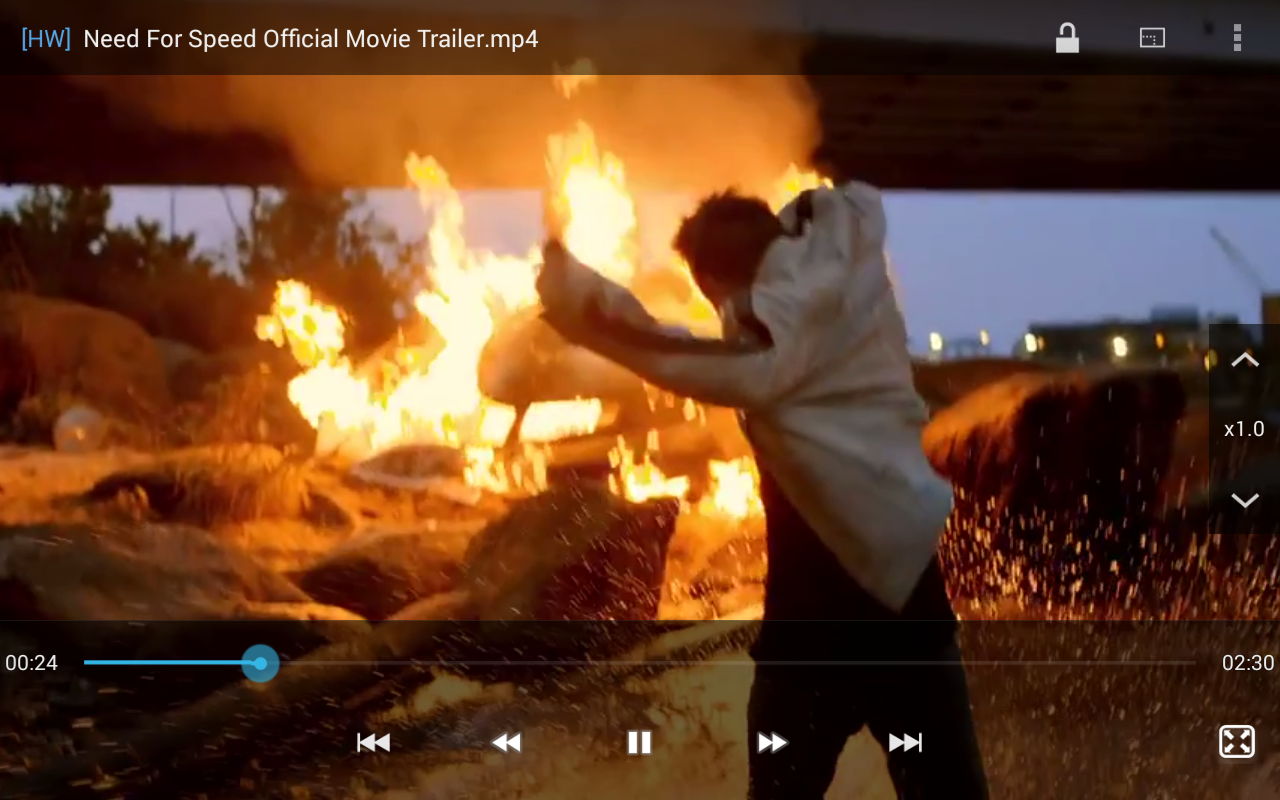 Play Store link (Free) – Dice Player
Size – 11MB
BS Player

BSPlayer is another video player app for android that is worth giving a shot at. BSPlayer performed quite well in out test and played all the video files we threw at it. The BSPlayer comes with multi-core (dual and quad-core) HW decoding support, about which the publisher of this app claims that it significantly improves the playback speed. BSPlayer can playback media files directly via Wi-Fi from your LAN shared drives/folders such as external USB drives, PC shared folders and NAS servers, thus eliminating the need to convert video files and copy media files to your SD card. This app is compatible on Android 4.4 KitKat and can play videos in a popup window in the background. BSplayer supports subtitles and can find them automatically too when Wi-Fi or mobile data connection is enable. BSPlayer is a free app supported with ads but has a Pro version too which removes the ads.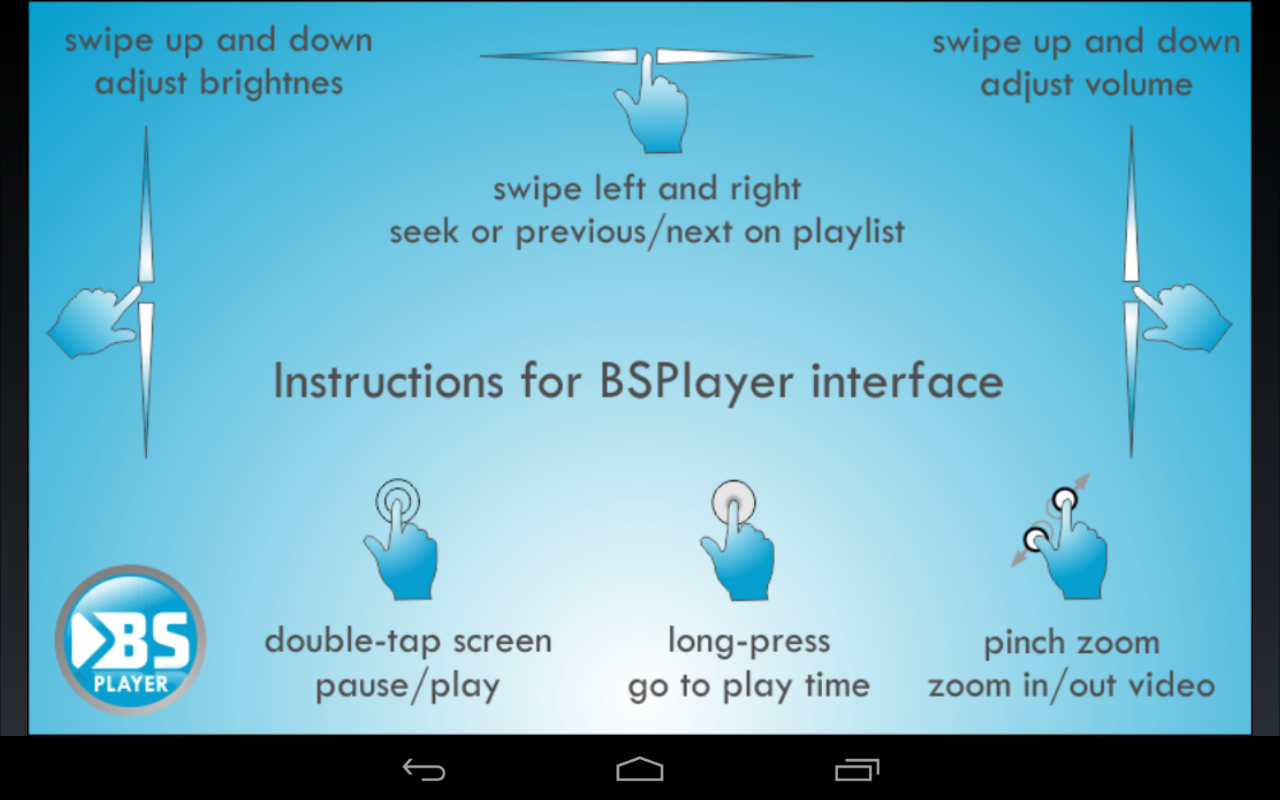 Play Store link (Free) – BSPlayer
Size – Varies with device
Mobo Player
MoboPlayer is a simple yet elegant video player for android. It has an easy to use UI, which proves to be really beneficial when combined with its simple controls. It supports most file formats and provides gesture based functions to change the brightness, playback position and volume without ever bringing up the player controls. The best part is the player's ability to download streaming videos. It can stream videos through both HTTP and RTSP protocols. It also supports features such as auto resume and popular subtitle formats such as SRT, ASS, and SAA. Mobo Player is available for download on the play store for free.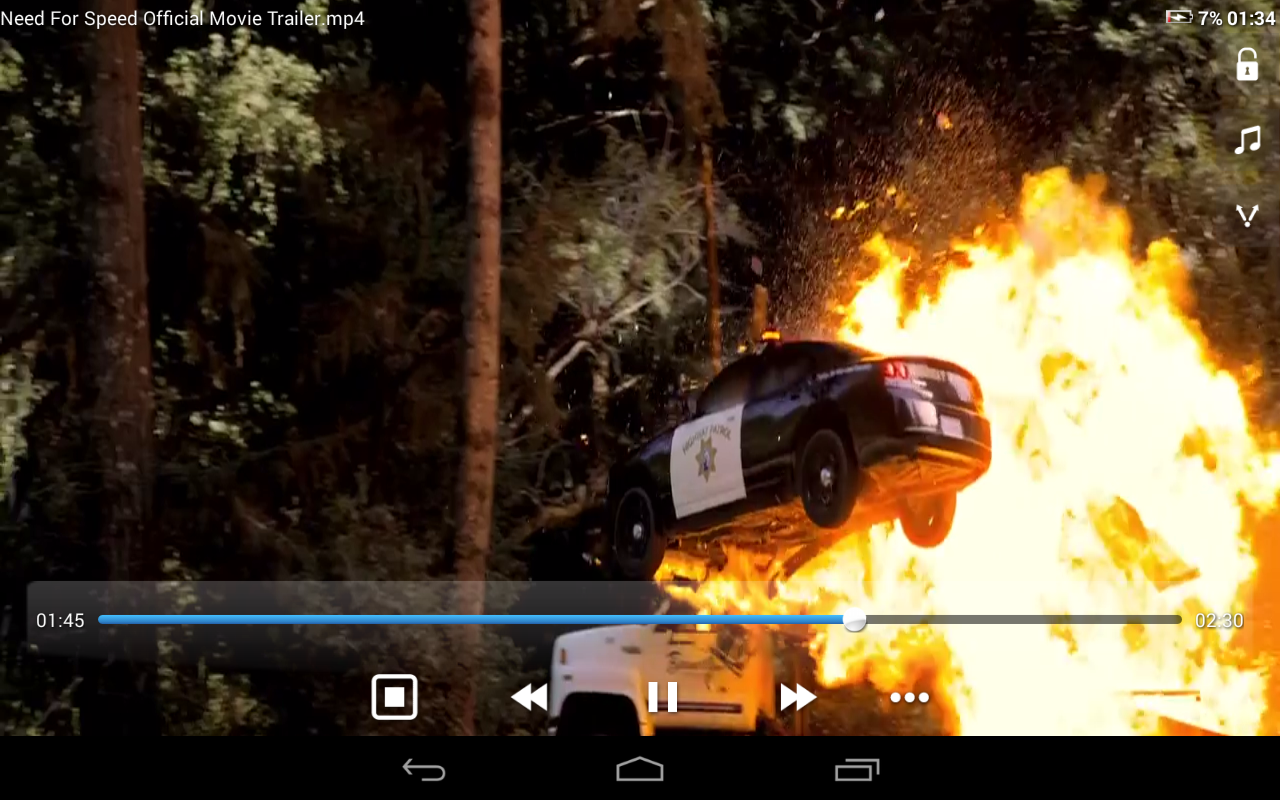 Play Store link (Free) – Mobo Player
Size – 11MB