What is a Phablet? 
A Phablet is a device that aims to combine the functions of a smartphone and tablet and is generally characterized purely on the basis of diagonal screen size that can be anywhere between 5.1″ to 6.9″ inches.
here we are, now listing (according to us) the top 5 phablets in the world right now –
1. Samsung Galaxy Note 3 
It is evident that Many companies have already tried in the past to make a note-like smartphone, but so far none have succeeded quite as well as Samsung. From the first Galaxy Note which seemed rather large (at that point of time) and lacking in a design that would feel as premium as the newly released note device, Samsung has come a long way and have introduced the Note 3 which boasts specifications such as  5.7" Super AMOLED Display (388 ppi, 1920*1080), Snapdragon 800/Exynos 5 Octa SoC to name a few. With the newly launched note 3, Samsung has also included some interesting features like Air Command, Action Memo, Air Gesture, Air View, Smart Scroll, Smart Pause,  Scrapbook, S Finder, Pen Window, Multi Window, Direct Pen Input, Group Play, Story Album and S Translator. Note 3 comes with a faux-leather back, so no more worries about that plastic back either. In our opinion Note 3 is surely a device that goes for the kill straight away and no one can go wrong in rating it the best phablet in the world so far.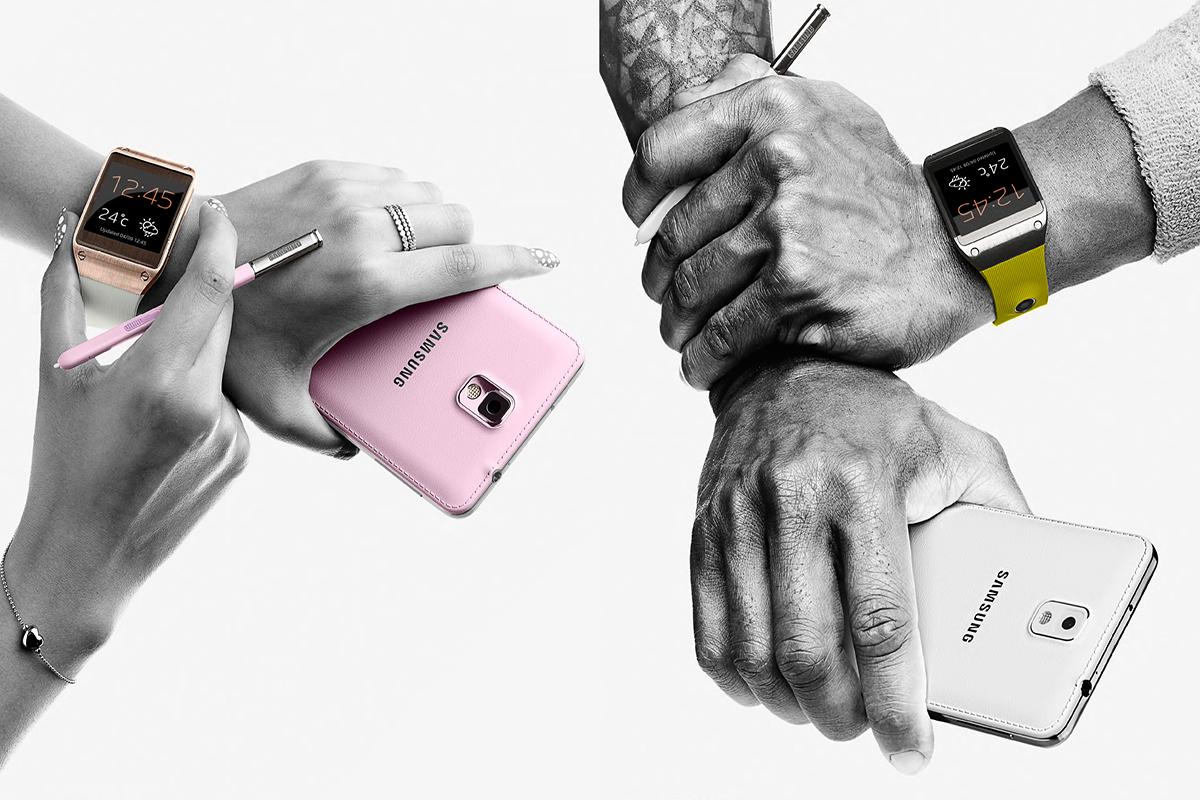 Samsung Galaxy Note 3 Specifications :
Snapdragon 800/Exynos 5 Octa SoC
3GB RAM
13 Mega-pixel BSI Sensor, Auto Focus rear camera with Smart Stabilization
2 Mega-pixel Front Camera
3200 mAh Lithium ion Battery
144.3mm (5.7) Full HD Super AMOLED (1920 x 1080)
Android 4.3 (Jelly Bean)
S-Pen
2. Nokia Lumia 1520
In a world dominated by a range of android phablets, the Nokia Lumia 1520 is the first phablet featuring Windows Phone OS. Lumia 1520 is a 6-inch flagship capable of recording in HD 1080p while sailing along on a quad core processor. Also it is the first device to make most of the recent update3 pushed by microsoft for latest windows phone OS to include support for a FULL HD display and a Quad Core processor. Multi Directional Audio Capture with 4 Speakers, 20MP Pureview Camera and Storyteller are some of the trademarks features of the newly launched beast named Lumia 1520. it comes preloaded with exclusives such as Microsoft Office, respected business applications like Microsoft Exchange, Office 365 and Lync, as well as enterprise-level security. Lumia 1520 also got the best camera than any of the smartphones have to offer, may be except for Lumia 1020 of course.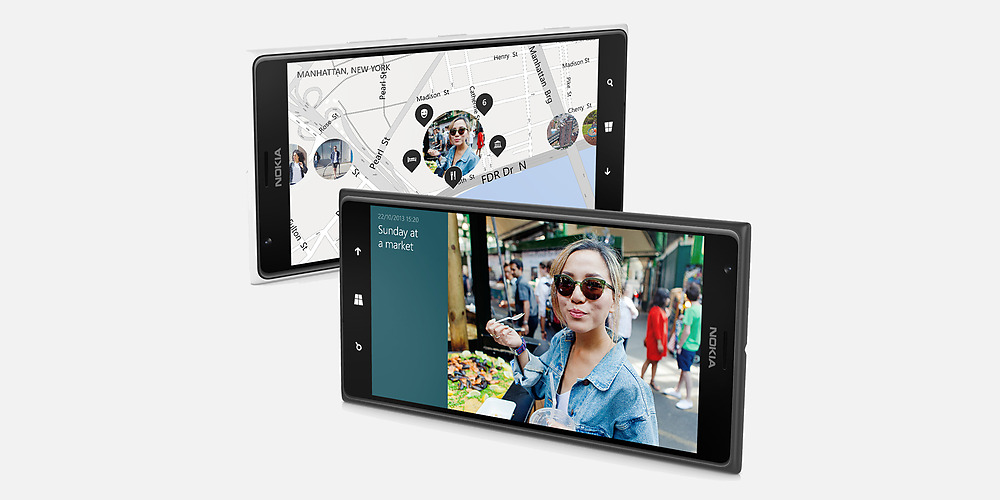 Nokia Lumia 1520 Specifications :
2.2 Ghz Quad Core Qualcomm Snapdragon 800
2GB RAM
20 Mega-pixel PureView with Dual LED Flash
ClearBlack, IPS LCD Display
Super Sensitive Touch
2 Mega-pixel Front Camera
15.24 cm (6′) Full HD ClearBlack IPS Display(1920 x 1080)
Battery capacity: 3400mAh
Windows Phone 8
3. LG G2 
In a market flooded with tons of phablets, it can be quite a hectic task to choose the one that fits your budget. Well, If we were to talk about "the budget" than surely the LG G2 is the real deal as it is the cheapest phablet in this list and probably would even rank the highest under the "most value for money phablet" column also. Apart from the usual power and volume button being placed under the rear camera, it is one huge beast who has got a Bright 5.2-inch HD screen, Excellent 13MP camera, Amazing front camera and a Great battery life, but that unusual button placement on the back of LG G2 might take some time for you to get used to them. The LG G2 also places under it's hood the snappy Snapdragon 800 chipset, with which you really can't go wrong. However, it has a non-removable back coverdoes not have a MicroSD card slot The Rumor of LG G3 are already doing rounds but as of now I Guess we might have to contain with LG G2 only.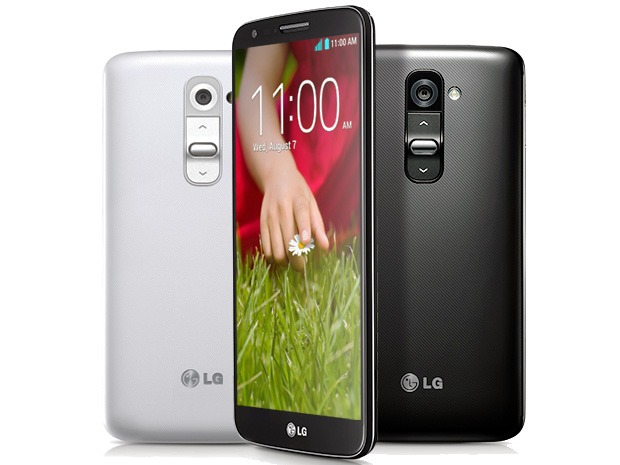 LG G2 Specifications :
2.2 Ghz Quad Core Qualcomm Snapdragon 800 MSM8974
Adreno 330 Graphics Processor
2GB RAM
13.2 cm (5.2′)Full HD IPS Display
13 MP High Resolution (OIS) Camera with LED Flash
2.1 Mega-pixel Full HD Front Camera
Battery capacity: 3000mAh
Corning Gorilla Glass 3 (Front)
Android Jellybean (4.2.2)
4. Sony Xperia Z Ultra 
The Sony Xperia Z Ultra measures only 6.5mm in thickness and is one of the thinnest phablets that you may have ever seen or have even heard of and with such a brilliant 6.4 inch Full HD Triluminous display and the "Omni-Balance" (same as Xperia Z) design, this one is surely a head turner. The glass on both, the front and the back is covered with a metallic frame which gives this phablet a really premium feel. Apart from being sexy, it is also packed with some daddy specs like 2.2 GHz Qualcomm Snapdragon 800 Quad Core Processor, 2GB RAM, Adreno 330 Graphics that resides under an Ultra Slim hood which is both Dust-proof and Water Resistant. The humongous 6.4′ inch Full HD Screen makes it more of a multimedia device that is ready to be replacing your tablet than your phone probably. We assume we can safely call the xperia Z as "Neighbour's Envy and Owner's Pride" given it's head turner design.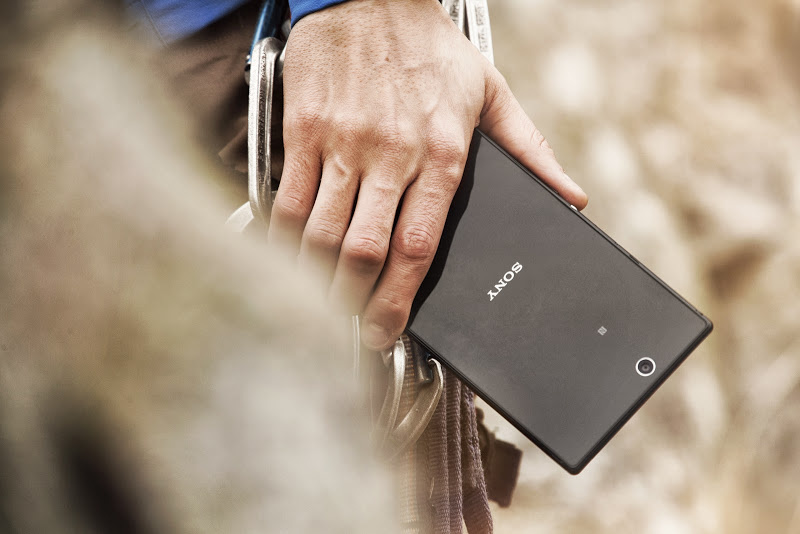 Sony Xperia Z Ultra Specifications :
2.2 Ghz Quad Core Qualcomm Snapdragon 800 MSM8974
Adreno 330 Graphics Processor
6.4 inches Full HD (1920×1080) Triluminos Display with X-Reality for mobile
2GB RAM
8 megapixel rear camera with auto focus
2 Mega-pixel Front Camera
Battery capacity: 3,050mAh
Google Android 4.3 (Jelly Bean)
5. HTC One Max
The HTC One Max is the first phablet from the Taiwanese manufacturer HTC who is well known for building fantastic looking metal handsets which are well designed and robust. It is the largest of HTC's flagship trio and it has almost the same design as its siblings but unlike HTC One which has aluminium body, it gets a body which is more made up of plastic and metal panels. Also There are those stereo front-facing speakers (BoomSound speakers) on HTC One Max that were there on the HTC One too. However, We have to rank this phone down at the bottom just because of it's insane pricing (>INR 50,000) and use of a relatively less powerful (snapdragon 600) processor than what most of it's competitors are using these days.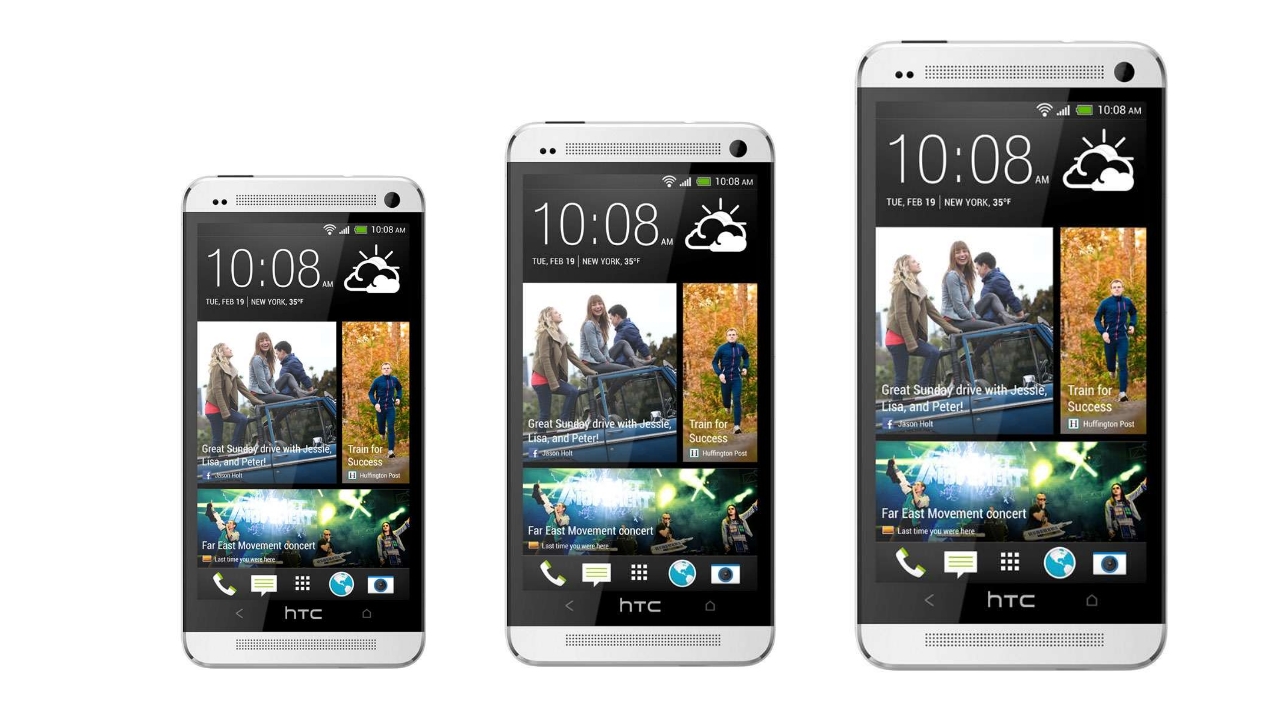 HTC One Max Specifications :
1.7 GHz Qualcomm Snapdragon 600 Quad Core Processor
5.9 inches Full HD (1920×1080) Display
2GB RAM
4 ultrapixel rear camera with auto focus
2.1 Mega-pixel Front Camera
Battery capacity: 3,300 mAh
Google Android OS
Have something to add to this story? You can Share it in the comments section below & Dont Forget to like us on facebook and follow us on twitter, to stay updated.