Remember, When we Say the Top 10 mobile phones in the world, we mean a tagline that goes with it – "that your money can buy". happy reading!
10. Nokia Lumia 920
You may be Wondering What's better than a top Windows Phone 7 handset? well, A Windows Phone 8 one, and we've got no regrets about telling you this is the best Windows Phone out there yet.
Simplicity is the essence of the Lumia 920 and it does the basics pretty well, from contact integration and calling, to web browsing and messaging. The camera is Top notch, and offers excellent performance be it low light imaging or jumpy videos.
The 8MP rear camera of the Lumia 920 is actually one of the best we've used, and for anyone looking to get a top end camera phone: you need to seriously consider this Lumia 920.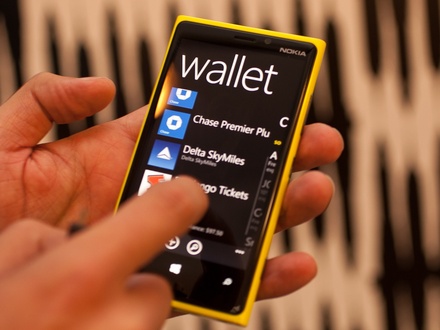 The 4.5-inch display is also crisp and clear & it makes watching movies or Facebook stalking an enjoyable experience, thanks to the PureMotion HD technology on offer.
And you can even use it with gloves on.. and on and on we can go, but sorry we got to cover other phones too.
TechImperia verdict
The Nokia Lumia 920 is a Best in class Windows Phone 8 Device and if the Finnish firm continue to build and improve on this handset, it could well make a glorious return to the mobile market.
Though, It's yet not got the enough Specs to take on the likes of the HTC One and Galaxy S4, but there's not doubt in our minds that the Nokia is slowly getting closer to the target.
9. HTC One X+
HTC One X+ Boasts impressive specs with a 1.7 Ghz quad-core Tegra 3 processor. And HTC's clearly heard customers whining about battery life, because the XPlus packs a 2,100 mAh battery.
It is HTC's latest and greatest Android phone that can be described as a quad-core beast running Android 4.1 Jelly Bean.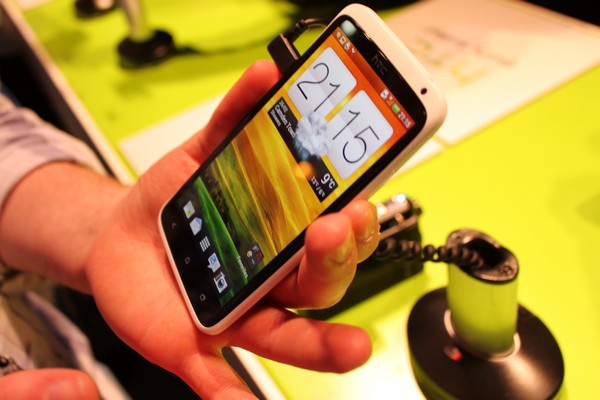 A recent Price Drop has made this smartphone from HTC all the more Appealing for android lovers.
TechImperia verdict
HTC  One X in many ways is a beautiful handset blessed with a nice skin and the latest version of Android in the shape of Jelly Bean.
It's more of an evolution of the HTC Sensation range: slimmed down, nicer finish and far more feature-rich – and you will struggle to put it down once you've popped it in your hand.
8. Nokia Lumia 520
Many may argue that it certainly is not a phone to be included in a list of 10 best mobile phones in the world, but we believe it certainly is for the punch it packs for the price it comes at.
The Nokia Lumia 520, much like its big sibling the Nokia Lumia 620, is a jack of all trades and a master of none – although it really manages to make a good fist of everything it tries, for the price.
It looks good, it's got a decent screen both in terms of size and resolution, it hardly lags or slows down, it's great for calls and messaging, reasonable for media and pretty okay for photography.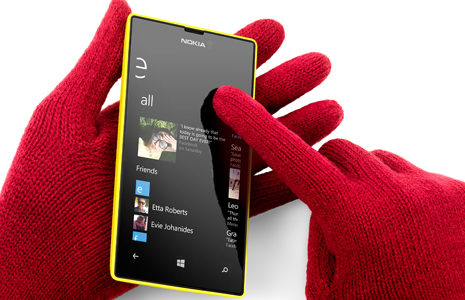 To achieve a lower price point the 520 has had to do away with a few things – there's no NFC, compass, LED flash or a front facing camera.
But on the other hand it's also got a bigger screen, a larger battery, a slimmer design, lighter build and the same processor and RAM as the Nokia Lumia 620, so in many ways it's actually better than the Lumia 620.
Combine that with a lower price tag and we reckon that this just might be the best entry level Windows Phone 8 handset that you can buy and certainly the best value. you can even use it with gloves on.
TechImperia verdict
The Nokia Lumia 520 certainly isn't an iPhone beater – but it's a superb Windows Phone device that you can pick up for under $190. If you're a fan of a ultra smooth and a lag free experience, then you should definitely look at this cheapest windows phone 8 device yet. and trust us when we say cheapest we don't mean quality.
7. Xiaomi Mi2S
Announced last year, Xiaomi's Mi2 was a pretty decent smartphone for just US$320, though it did have its faults. While it boasted a snappy quad-core processor and good battery life, the Mi2's camera's slow autofocus, the handset's lack of near-field communication (NFC) and its "me too!" design may have been a downer for some. The new Mi2S should hopefully fix up some of these issues with its upgraded hardware.
The new Mi2S gets loaded with the new Qualcomm Snapdragon 600 processor. It's not surprising, especially when you factor in that Qualcomm has stakes in the Chinese manufacturer.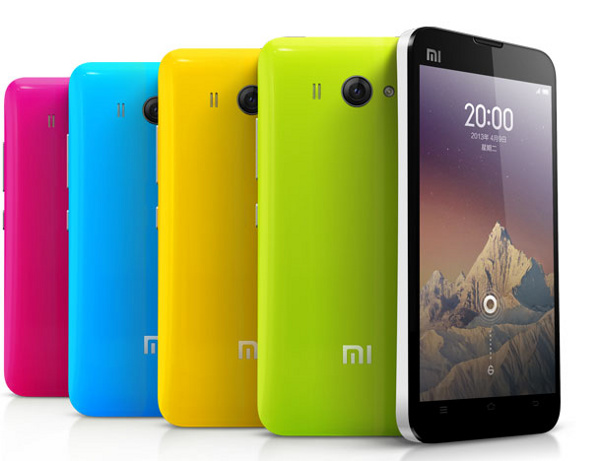 The fast 1.7GHz quad-core processor should mean any performance hang-ups will be gone. It should deliver a smooth lag-free performance that's similar to the HTC One (which uses the same processor).
Xiaomi has also updated the camera sensor to a 13-megapixel version as well as upgraded the optics to a five-element lens. This should help you take better pictures, and we're hoping for faster autofocus speeds (compared with the Mi2).
TechImperia Verdict
The Mi2S is fast, it's sleek and it packs the latest technology that will get your pulse racing.
Xiaomi faced an almost impossible task in trying to create a worthy sequel to the Mi2, and while it's not longer top dog, it's at least a worthy option to consider when a buying a new smartphone if you are short on budget.
6. Samsung Galaxy Note 2
Faster, stronger, better looking, and more functional, the Galaxy Note 2 is better connected than ever, and thanks to that increased screen size (up to an eye-boggling 5.5-inches), is, among many things, a quality media player.
Samsung has achieved something special here, because it has made the Galaxy Note 2 bigger than the original, but pulls it off so that you don't notice it too much and anyway, it's the features that make it so amazing.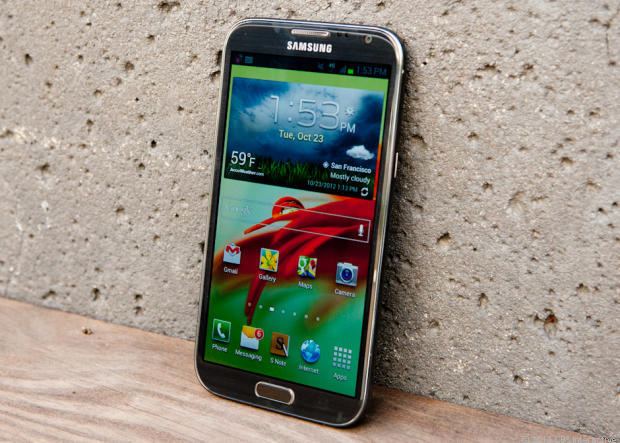 Air View, Multi-window, a dock that can turn it into a fully-fledged computer – it's all here, people, and while the Galaxy S4 builds on top of it nicely, for the larger-screened range this is the king.
TechImperia verdict
Obviously, there's no getting away from the fact that the Samsung Galaxy Note 2 is a Pretty Big device to be called a phone. But it does almost everything it sets out to do perfectly, with grace, class and maximum functionality. And if you're in the market for a large smartphone or a small tablet, there really is no better device than this.
5. Google Nexus 4
Google and LG have worked hard together to bring to market a fantastic offering, one that even Apple fans can't help but coo over when they hear the price.
The fact of the matter is that this is a handset with world class specs – yet it's at a cost you'd expect to get a budget phone for. Sure, there are a few things that could have been done better, but the positives definitely outweigh the negatives.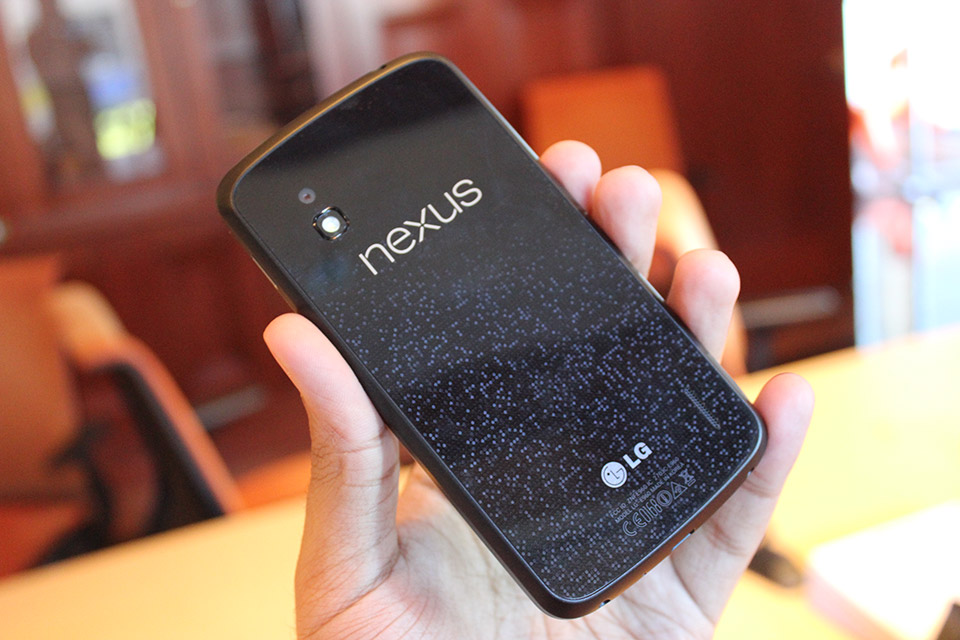 The Nexus 4 is beautifully designed with a stunning display and rocking the latest version of Android. It has more connectivity than a telephone exchange and even excels in the simple matter of making calls.
Given it's Specs, We Believe even if it would be costlier by $100, It Would still have beaten many other smartphones out there.
TechImperia verdict
This is the best Nexus handset so far by a long shot. We love it and You'll love it too.
It was a contender for the top spot at launch, although it's fallen just short ahead of intense competition. If you're due a new phone and aren't willing to spend the big bucks, you should check the Google Nexus 4 out without further delay.
4. Apple iPhone 5
Well, Well, Well. Now this is interesting that iPhone is bagging home the No.4 spot in our ranking. Some think it should be higher, some think lower – But we believe it depends on your level of Apple love.
And let's make no bones about it: this is a stunning phone, with a gorgeous two-tone finish, a high-res screen that's been extended to four inches and an efficient yet powerful core.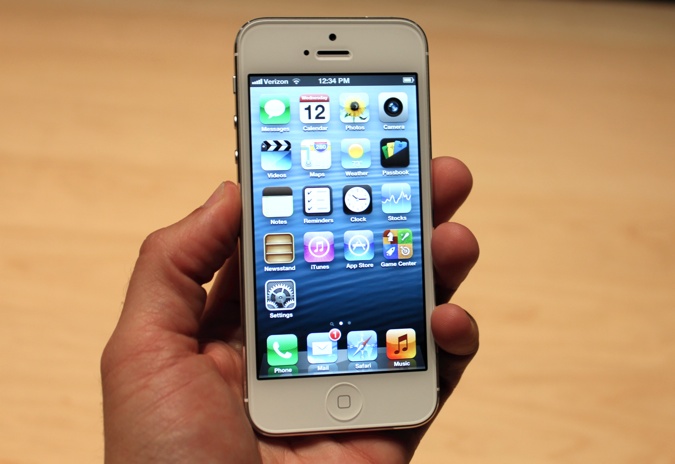 The iOS 6 update is a good one, and while some feel it to be ageing slightly, many see it as doing exactly what they want… and given Apple has built it smartphone reputation on simplicity, this makes sense.
The main problem we have with this phone, spec list aside, is the fact the iPhone 5 is still very EXPENSIVE… we're not sure how such sky high prices can be charged when equivalent smartphones are available on the market at 3/4 of the price.
TechImperia verdict
The Apple iPhone 5 is still one of the great smartphones in the world thanks to a great package of technology, design and UI intuition.
Yeah! We Suggest it's a great buy, But only if you are an Apple Lover (not the fruit we mean).
3. Sony Xperia Z
Sony's new handset is most definitely the most impressive the firm has launched yet. The flagship handset should always be the best, obviously, but the Xperia Z is a real, real step forward.
You can see the Sony influence throughout the handset as it oozes quality and build from the large screen, which fits close to the edges of the bezel, to the intelligent camera that allows you to snap some really premium photos without needing to fiddle about with the settings.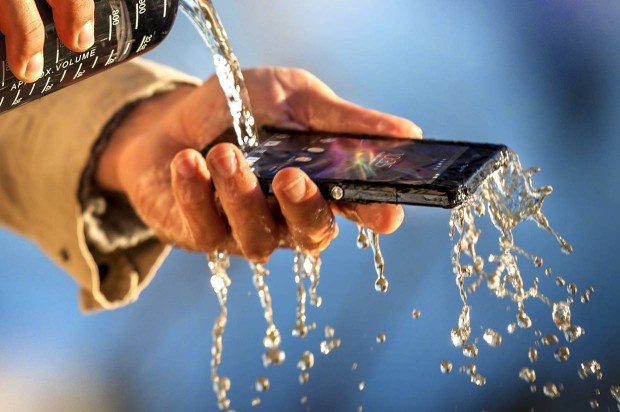 And it's water and dust resistant too, which makes it excellent for general life business. There's a certain freedom that comes from knowing that the heart-stopping moment of your phone falling in a pint of beer is gone for good.
It's not all about the numbers though, which is why the fact the Xperia Z uses those specs so well – a crisper video experience, a more powerful camera, being waterproof, expandable memory – gives it the boost it needed to enter the top three.
TechImperia verdict
While it doesn't quite pack the clout of the phones from HTC and Samsung, the Xperia Z is a phone that says Sony is definitely back at the sharp end of the smartphone game.
Xperia Z is Truly a Gentleman's Phone, and we couldn't help but agree with engadget when it says "Xperia Z exudes class".
2. Samsung Galaxy S4
Samsung managed to hold off HTC at the top in 2012, but this year the supreme stylings of the HTC One proved too strong against a phone that's a slightly-better-version of its predecessor.
Well, that's not really fair – it's only in looks that it's too similar, and sadly that was one of the biggest issues most users had with the S3. It's not the world's biggest smartphone crime, but it's enough to keep it from the top spot.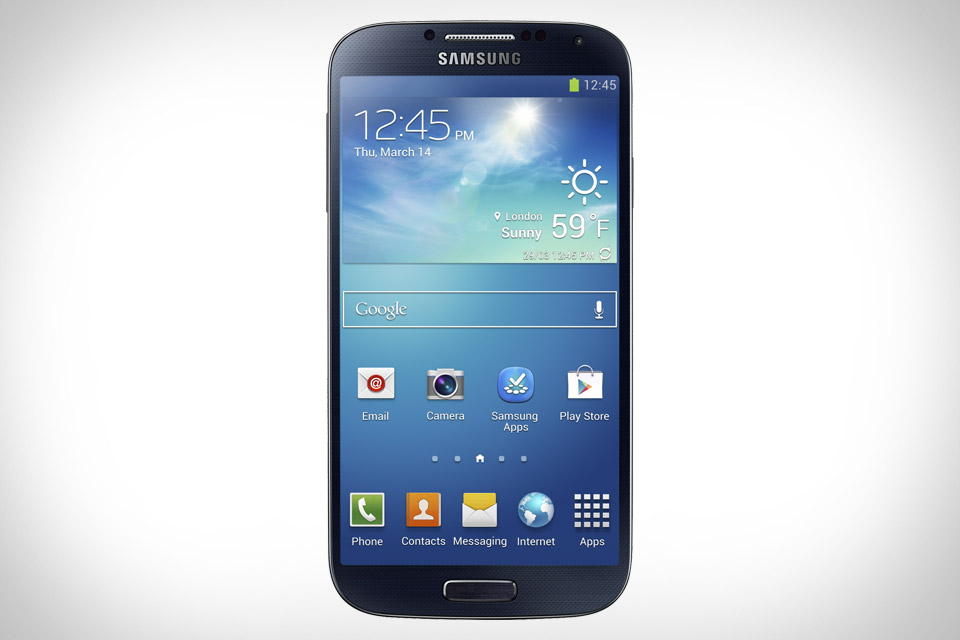 There's a lot, a lot, to love with the Samsung Galaxy S4 though: whether it's a powerful camera, a brilliant screen, a long-lasting battery or just a fluid experience, there's everything you could want in a smartphone right here.
The cost is a tad higher than on other smartphones, but thankfully still cheaper than iPhone level. If only it was made out of something a little more premium…
TechImperia Verdict
There's no doubt that this is one of the best smartphone ever made – it's clear, powerful and does everything you'd expect a flagship phone from Samsung to do.
It's just a shame that the perceived 'innovation' doesn't really add anything like motion gestures, smart scroll, etc which is what we needed in the face of Ultrapixels and BoomSound.
Though still you'll love the Samsung Galaxy S4 if you choose to go for it, as it's an amazing phone with some real cutting edge features.
1. HTC One
Well, here's something of a shock if you're a Samsung fan as after nearly two years of dominance, the Korean brand has fallen from the top spot.
It's nothing to do with the quality of the S4 – It's an outstanding phone in anyone's book – but more credit to the fact that HTC has managed to bring out a smartphone that's worthy of any user's consideration.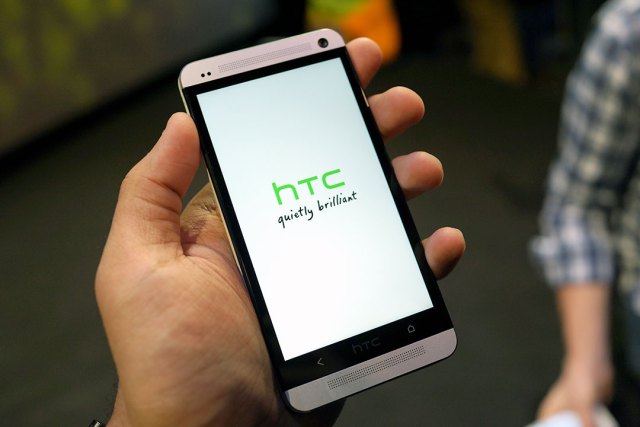 The supreme aluminium chassis, the Full HD screen and the simplified version of Sense 5.0 sitting on top of Android Jelly Bean means it's a pleasure to use and recommend this handset.
TechImperia Verdict
With power, poise and beauty all combined in this innovative phone, HTC has proved it can beat Samsung into second place in the phone world too.
HTC One should be anyone's First Choice Smartphone if Price is not a barrier.
That's it Folks, Do let us know what your verdict is about these "Top 10 mobile phones in the world" in the comments section below.