Sony India following the trend of market of Mini version of successful devices has recently announced a new Smartphone Xperia Z1 compact and the phone will be available for sale from next week at Rs 36,990. As the name suggest Xperia Z1 compact is a compact version of its earlier release Xperia Z1 which is a giant 5 inches phablet but compact sports a smaller 4.3 inch HD display, rest of the specifications are more or less same as its Predecessor Xperia Z1.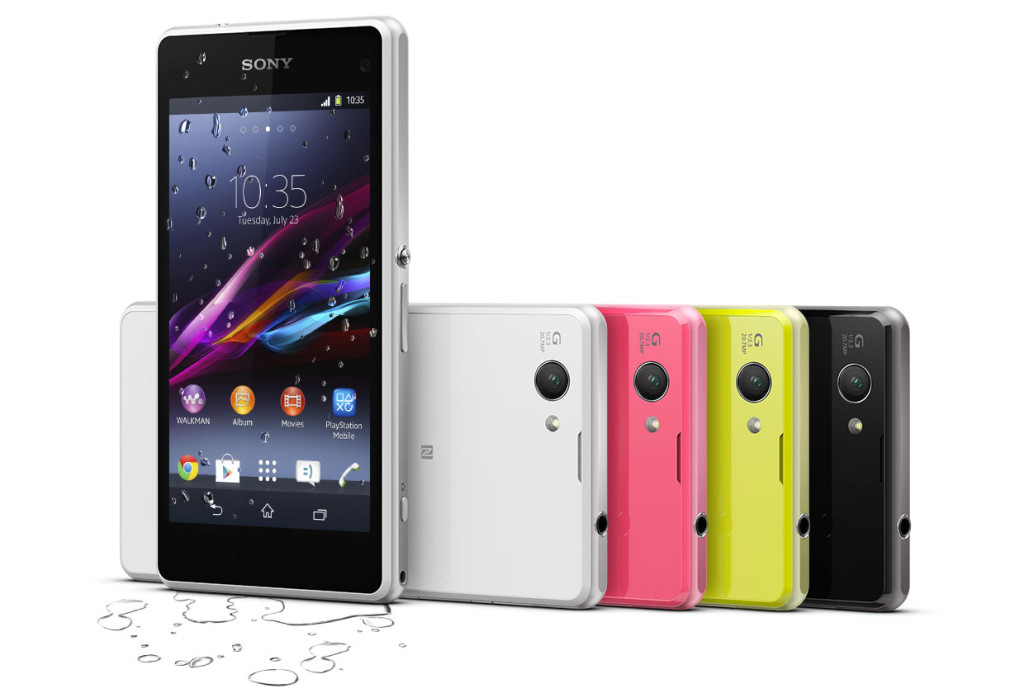 It is powered by 2.2 GHz quad-core Qualcomm Snapdragon 800 processor accompanied by 2 GB of Ram, and is waterproof and dust resistant and supports 4G/LTE like its parent model.
It comes with 20.7 MP camera with CMOS image sensor Exmor RS for mobile and it also contains other features like time shift burst with 61 frames in just two seconds, social live, social live, augmented reality extensions and info-eye visual search and also have 2 megapixels front facing HD camera, it weighs only 137 gm
It comes with 2300 mAh non removable battery under it hood. The device currently runs on Google Android 4.3 jelly Bean OS and will be getting 4.4 Kitkat upgrade soon.
The phone will be available in Lime, Pink, White and Black color options.