Recently we have witness the launch of Nokia X, the device is powered by the O/S which is developed by customizing Android and aims at promoting Microsoft services like Skype, Here maps, Outlook etc through Android, but you will not be able to run any Google mobile services such as PlayStore, Gmail, Maps, Notes, etc, on the device.
But what  if I told told you that, you can, yes you can use Google services, because the Forked version of the Android that is contained in Nokia X has been hacked to run Google's services instead and you can install any Google App like Play Store or any Google App, like Chrome, Maps etc.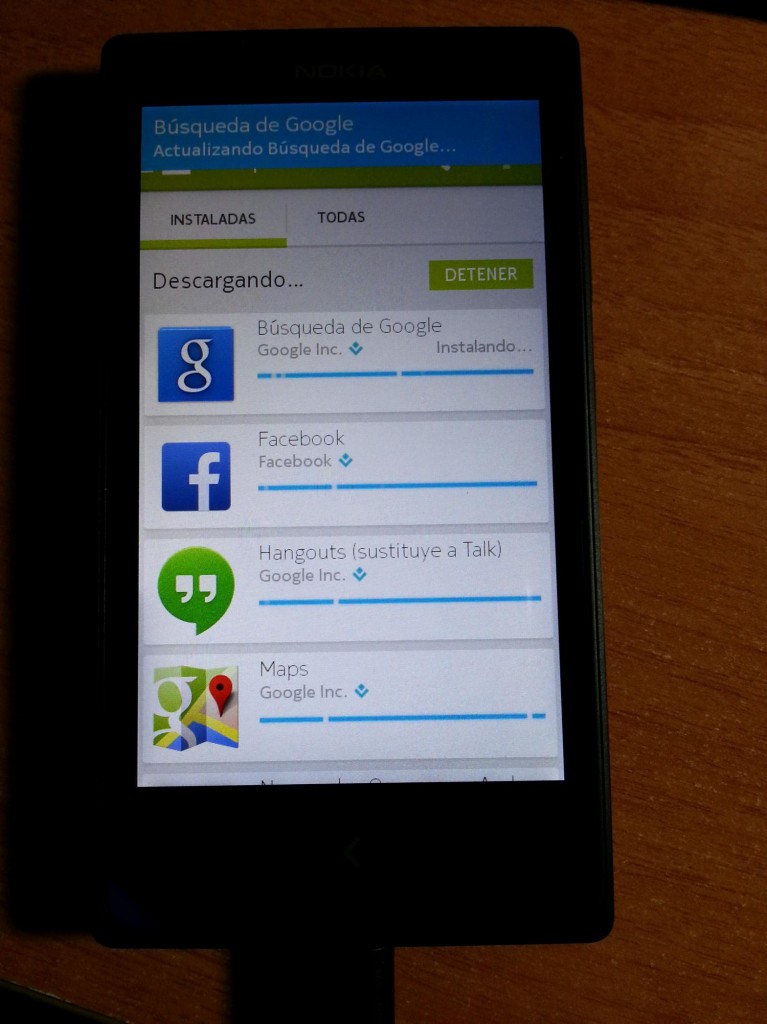 As the device can be hacked easily so we can expect large number of Nokia X running on stock Version of Android and can use Google services. The hack is initiated by developer named KashaMalaga by bypassing the device's locked bootloader and rooting the device to the stock Android version through one-click APK known as Framaroot.
But we will certainly recommend you against the hack as it will deprive you of the warranty you will get from Nokia and whoever else you bought the device from.