When people think of laptops, Android isn't the first operating system that comes to mind, but ofcourse the number of options are limited to Windows, MacOS, Linux, among few others. The Asus Transformer series showed that a tablet and a keyboard bundled together nicely, could prove to be more appealing than just a netbook, and the more recent HP Slatebook x2 managed to feel more like a laptop and less like a tablet. Now Lenovo is ready to Move One Step Ahead by debuting an Android laptop that is more than a tablet Bundled with a nice keyboard dock – the Lenovo A10, a affordable 10.1-inch laptop running Android 4.2 which is also a convertible One.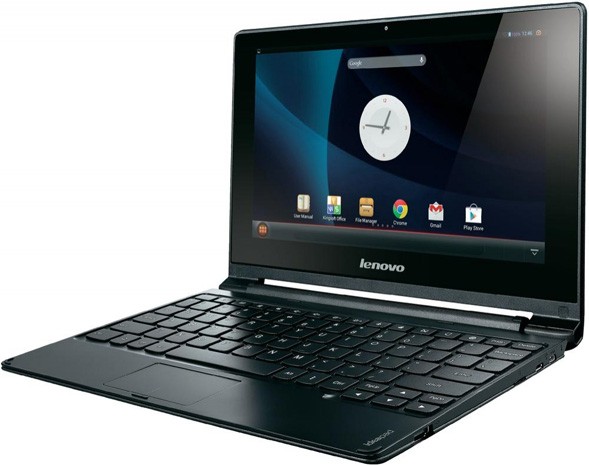 The Lenovo A10 is capable of folding backwards into a more touch-friendly easel mode. It has a 1366 x 768 display,  powered by an RK3188, quad-core Cortex-A9 processor, running at a maximum frequency of 1.6GHz, the highest frequency for all quad-core ARM-based CPUs currently available and up to nine hours of battery life. It won't appear on store shelves in the US, but when it starts popping up in Africa, Asia, Europe, and the Middle East, it shouldn't cost too much more than a couple hundred bucks.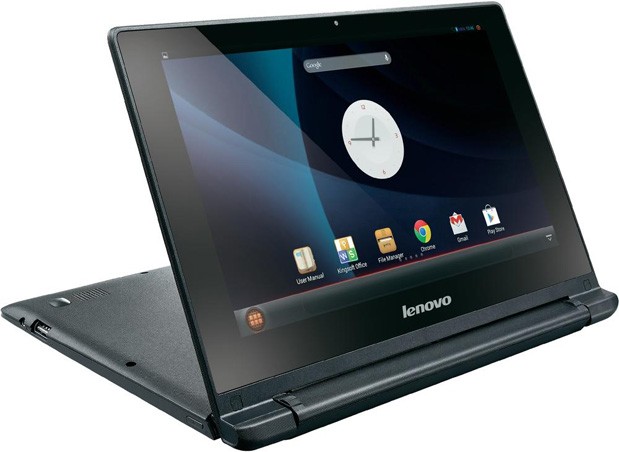 This announcement hardly takes any of us by surprise. PC sales have been less than stellar since tablets took their current form and Windows 8 failed to wow consumers, leading traditional PC manufacturers such as HP and Acer to turn to Chrome OS and Android as a way of remaining competitive.
Dont Forget to like us on facebook and follow us on twitter, to stay updated