As Nokia has roll out its Amber update for Windows 8 Lumia phones, which enables a slide of new camera apps and features, some Lumia owners will have to wait until September.
The new Amber software update called GDR2, which introduces FM radio, Google calendar and contact support. Amber will go some way to aligning the experience across its growing list of high- and low-end Lumia devices released in the past year. For example, Nokia's Smart Camera, which shipped on the Lumia 925, can be installed on devices with the update. The app lets people select the best image from a series of 10.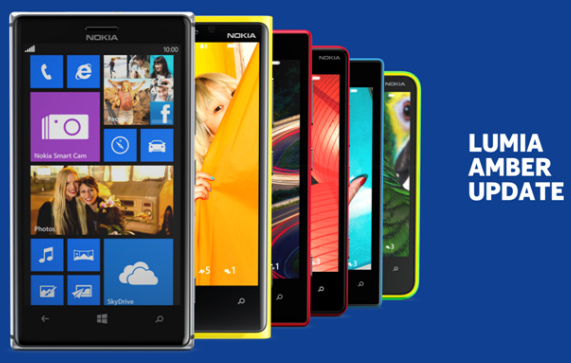 Owners of Nokia's Lumia 920, 820, 720, 620, 520, 928, 822, 521 and 810 can expect a notification at some point from today until the end of September to install an over-the-air update delivered by carriers. Newer Lumia phones like the Lumia 625, 925 and 1020 shipped with Amber installed.
The update will first reach Lumia 920 and 820 in selected countries. In the US, the update is available for the Lumia 521 and Lumia 810 on T-Mobile, and the 928 on Verizon.
Amber for other models is still in the pipeline at all carriers in the UK.
Besides Nokia's Smart Camera, other apps enabled by update include Nokia's Pro Camera for video, however this is only available for the higher end Lumia 920, 925 and 928, while all Windows Phone 8 Lumia devices can install the Nokia Video Trimmer and Nokia Video Upload for you Tube. Pro Camera first featured on Nokia's Lumia 1020, which sports the 41MP camera.
Amber also carries the new 'glance screen' which reveals the clock and battery level when the phone is inactive, though the Lumia 625's and 520's lightweight display memory is incapable of supporting the glance screen. And how ever no improvement in battery life is noticed.
To mute incoming calls, owners can flip the phone on its face, while using a double tap on the screen instead of using the unlock key.
There's also the new storage check feature that displays what's consuming space, while Amber clears the way to update Nokia's Here maps and enable a new caller blacklist filter.