Google now is a personal assistant made by Google. Google tracks your location and provide information even before you ask. This software comes with jelly bean(Android 4.1 and 4.2). But you can get it on your ice-cream sandwich(Android 4.0). How? It's an easy task.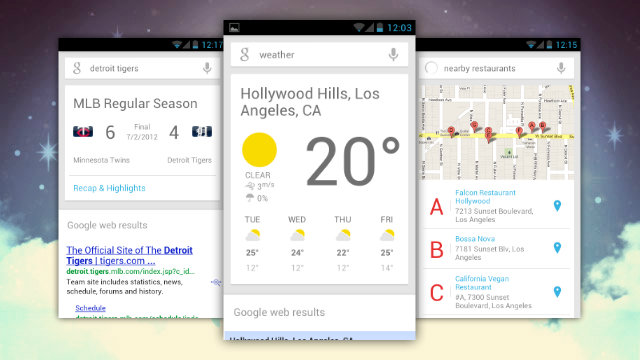 Steps to follow:
1.Download Google now zip file from here.
2.Transfer it to your phone's card.
3.Hold volume up key + menu key + power key at same time until you reach kernel screen.
4.Choose install zip from sdcard (navigate using volume up, down keys and power button for selection).
5.Choose zip from sdcard.
6.Navigate to path and select your zip file using power button.
7.Google now will be installed as system application.
Leave comments if you are stuck.
Read more: Next generation of personal assistant will be Google
Follow author: Follow @shubhamguptarap