French manufacturer Wiko is all set to release the World first smartphone with Tegra 4i chipset in European market next month, the phone is named Wax and is priced at €​200, considering the price range, specs seems to be quiet average, except the chipset.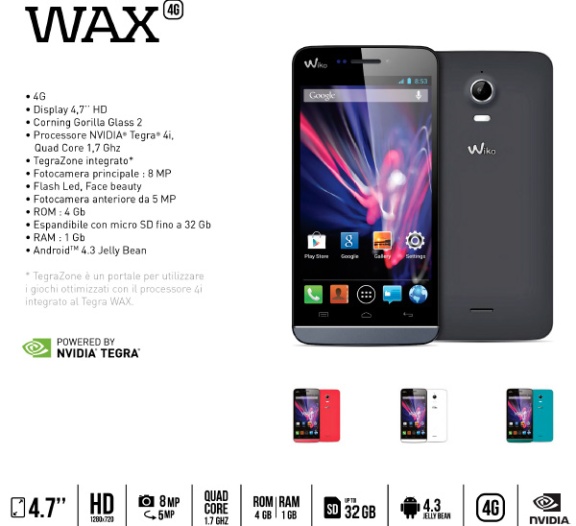 The device was unveiled as MWC last month, apart from Nvidia Tegra 4i chipset the device is packed with 1.7GHq Quad-core processor with the Cortex A9 cores with a 5th core to save baterry and GPU of 60 cores instead of the Tegra 4's 72.
Wax features 4.7 inch 1280 x 720 pixel display, with 1 GB of Ram  and 4 GB of internal storage which is expandable upto 32 GB through MicroSD, it includes 8 MP of rear camera and 5 MP of front camera. The device will run on Android 4.3 OS and there is no word of Android 4.4 Kitkat update.
As clear from the specs and price the device it set to aimed at budgeted section, at this price we will not say this is the best choice but will be a decent option to choose, and its availability is restricted to Italy as of now.