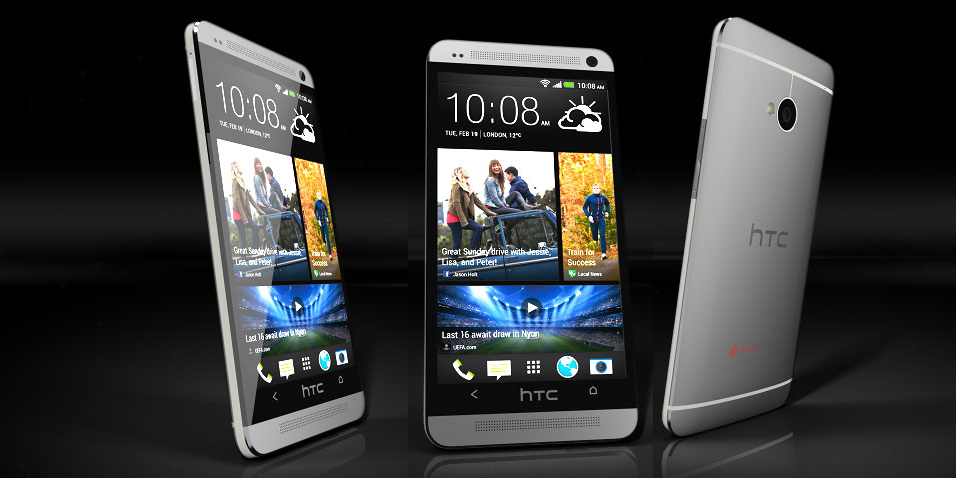 Smartphone maker HTC is looking to breathe new life into its fortunes with its latest product. HTC One, a 4.7-inch phone with the best display in the market at 468 pixels per inch, was launched in Sydney on Thursday.
With this phone, HTC has taken a big step away from the megapixel race. The camera is rated at just four megapixels, but HTC says that doesn't matter because it has a large sensor. The sensor is bigger than that in some compact cameras. This ensures that the picture quality is high.
HTC One is powered by Android Jelly Bean, running the firm's custom skin — Sense 5. This version of Sense brings radical improvements to the phone. The most noticeable change is called Blinkfeed. Building on the features in Windows Phone and BlackBerry 10, HTC Blinkfeed lets users integrate all their social networks, calendar, email accounts and displays these with news updates. It's the default home screen on HTC One, meaning that it can be accessed by pressing the home button.
Another radical feature of Sense 5 is HTC Zoe, the new gallery app. It captures a short video, letting users choose the best frame and save it as a picture, rivaling BlackBerry Time Shift. Users can also remove unwanted objects from the picture easily. Zoe can also make a short movie by putting together all your pictures and videos, it adds background music on its own.
Other additions include a new music player app that adds new visualizations and pulls lyrics from the web, and Sense TV. The company has built an infrared transmitter into the power button, which helps it double up as a TV remote. Using the Sense TV app, users can see TV schedules and open the channel airing a particular programme.
The phone will be launched in India in March. HTC did not announce the price, but it is expected to be around Rs 42,000.