Samsung has just announced the launch four new feature phones with some smartphone capabilities. The devices are under the Samsung's Rex series and are called Rex 60, Rex 70, Rex 80 and Rex 90. The price range of the four new Samsung Rex phones is expected to be between Rs 4280 to Rs 6490.
Samsung says the phones have been developed in India and will be introduced across a number of markets beginning with India.
Key features:
Rex 60 has a 2.8-inch display and a 1.3 megapixel camera.
Rex 70 is also a dual-SIM phone with a 3-inch capacitive screen and also includes WiFi support. It also has a 2 megapixel camera. Rex 80 has a similar screen as the Rex 70 but a 3 megapixel camera.
Rex 90 has a 3.5-inch capacitive display, with dual-SIM support, a 3.2 megapixel camera, WiFi support and up to 15 hours of talktime.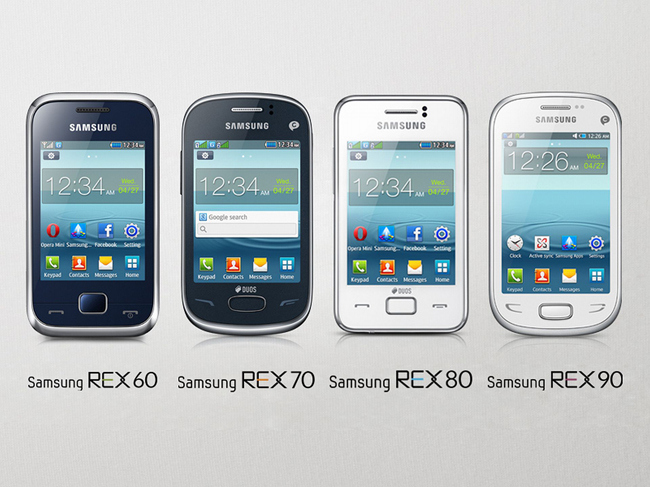 All four phones support EGDE for 2G data support and are fully touch-screen devices. The devices will let users sync their mail and have the option of Push mail as well.
Samsung's Rex series is clearly aimed at Nokia's Asha's series. The Rex series devices come with 10 Gameloft games as well as popular IM services like Gtalk, Yahoo Messenger, Facebook and Twitter to name a few.
The devices don't run Android but run on Java. All four phones have Samsung's TouchWiz user interface and access to the Samsung App Store.